Yesterday was the second Amigurumi clinic at
The York makery
We all had a great time. It was so much fun. Thank you to everyone who came along xxx
I actually remembered to take some photos this time. They are a bit blurry we were quite giggly.
I had planned lots of fun demos and I brought lots of my amigurumi along for us to play with. You can see my pink dino and bubblebun in this pic.
I did a demonstration on how to do various types of hair. The doll getting her hair done above is one of the first of my new set of Avengers dolls Scarlet witch. It was really great to be able to explain the ways I create hair on a doll. I still think its one of my favorite things to create different hairstyles.
Niffler got lots of cuddles and Hamish who you can just see in the back of this pic is my highland cow who is in the latest issue of Crochet now magazine.
One of the guests learning how to attach limbs. Here she is finishing off attaching arms to a new penguin design of mine. Its part of the upcoming new set of fat friends.
Slightly better pic of Hamish my highland cow. He is really just a ball of fluff but he's a great one to cuddle.
The York Makery is such a wonderful setting for these sessions. Its full of beautiful craft stuff and yummy yarn. Its a good job my bag was full of amigurumis or I would have spent a fortune.
I really love doing these events. Its a so much fun helping people with their amigurumi projects. I am always inspired by the people I meet. I think I've come away with more ideas for designs to make than I would ever have time to make them all. I am itching to get started on some of them though.
Thanks again to everyone who came along.
The next Amigurumi clinic is set for June 15th - put it on your calendar now xxx
Next up.
I have set up a newsletter. Its very new, the first one hasn't gone out yet so there is plenty of time to sign up.
The newsletter will have exclusive discounts, free patterns, pics and news that won't be available anywhere else.
If you are a fan of my patterns and my blog please sign up.
The first newsletter will be going out at the end of April and will include a free pattern. Little hint if you are excited about the new Guardians of the galaxy film, you will love this free pattern, believe me :)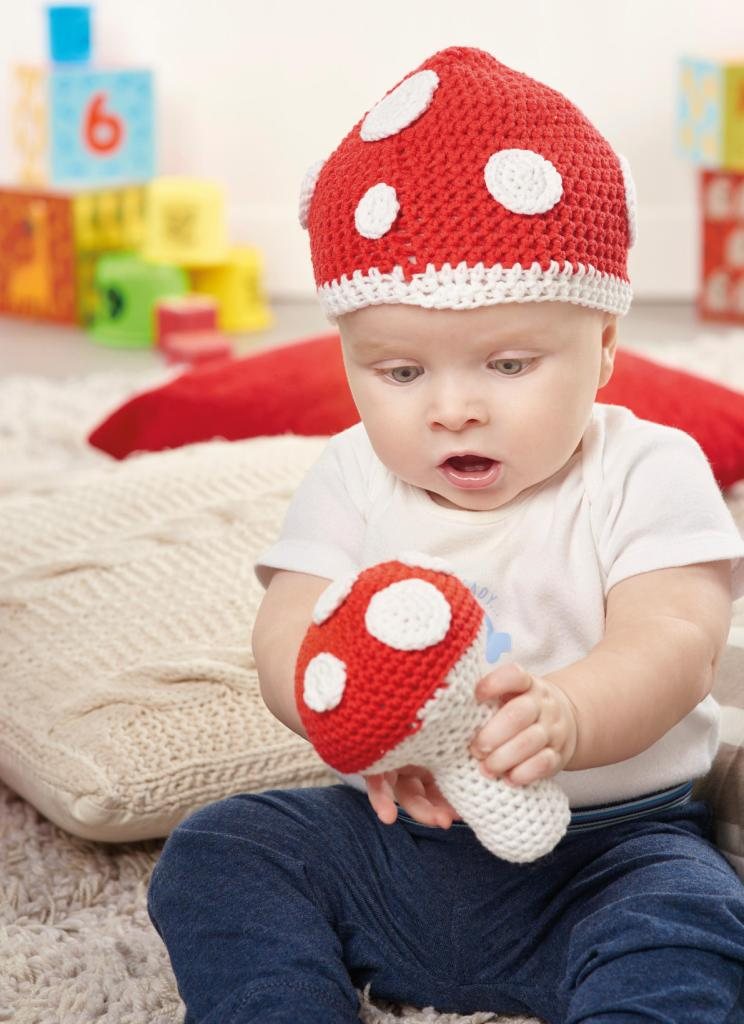 Finally. A while ago I talked about a pattern I'd done for Lets Knit magazine. It was a toadstool rattle and baby beanie. I hadn't seen it in print then -but look here it is. LGC tagged me into this pic on Instagram yesterday. Thank you so much.
Best of all they have set it up as a free pattern on their website
click here
Thats it for this week. I'm gonna have a weekend of geeking out watching marvel movies and working on my Avengers patterns.
Happy crocheting love Liz xxx